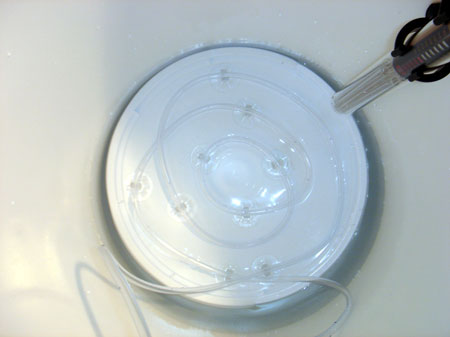 Well I was having a bit of trouble figuring out what to do with my aeration tube. A length of tubing was used to test the "bubble quality" and discovered flexing the tube made a big difference in how the bubbles flowed.
This meant that if I wanted good holes, I would have to make them "after" I had secured the tube in my desired configuration of curves. As you can see I took a small bucket lid and used some aquarium cups/brackets to hold the tubing down.
It also seemed important to have good coverage over the entire bottom, so I drilled holes with a 1/16 bit once I had the tubing secured, which allowed me to space the holes relatively evenly.