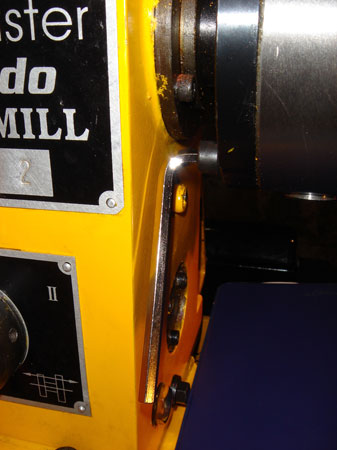 This baffled me for a while. Tangoromeo said his chuck was "dangerously" loose when it arrived so I wanted to check mine. However, there was no way any kind of allen key was going to fit back there.
So I think maybe that's not how the chuck comes off. I mean, they wouldn't build it so you can't get a tool in there would they? Answer: of course they would.
The key in the photo is the one I "modified" in the next photo.