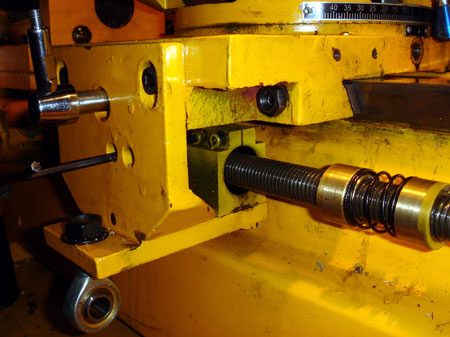 I finally got curious about the split nut and also wanted to try and adjust out any backlash in the X axis.
So in my reading I found a lot of info about adjusting the star nut thingy where the X axis handle attaches. Supposedly I was supposed to fidget around with this and it would help take up some slack.
I guess the idea was to adjust the preload on the screw or something? I'm not sure but I couldn't seem to do anything with it that provided any kind of result. So...I guess my screw was preloaded correctly.
Moving on to the split nut. It's just what the name implies and I finally figured out why there are two holes just below the locking handle.