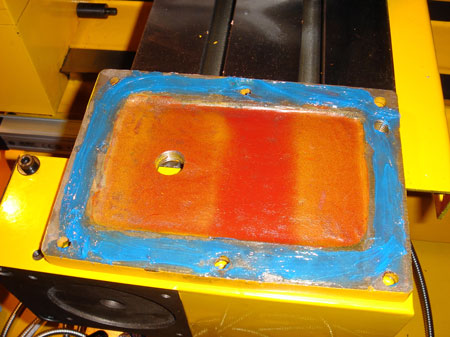 ...so I took the liberty to make a new one. Blue silicone was easier for me than making a gasket like Tangoromeo did. It even worked.

I forgot to take a picture but I used the same gear oil Tangoromeo recommended. Mobile Spindle Oil Medium #10

I bought a condiment bottle from True Value to use to fill the gearbox. Be careful, it doesn't take much.

Also be sure to check the oil level every time you run the machine. I had an imperceptible leak from one of the 3 bolts above the drain plug.